Overlaying build information on top of app icon
During development I prefer to keep separate dev/qa/production versions of my application installed on device. This can be simply achieved by using different bundle ids. But they all will look the same on device springboard. Earlier I stored icon name in configs to use different icons but it still require to manually create and add this icons. And it have no valuable information apart of differentiating between types of builds.
In this article I will show a script to overlay icon with information from application Info.plist, xcconfigs or git output.
Available information
To extract information from application Info.plist use:
For terminal output (like git):
For variables from xcconfig:
Tools
Tools required for image proccesing are: ImageMagick and ghostscript. You can use brew to quickly install them:
Overlaying script
Add script to new build phase: ProjectName > TargetName > Build Phases > New Run Script Phase.
Script can be just dropped as a text here, but I prefer to store and it separately, so I am adding: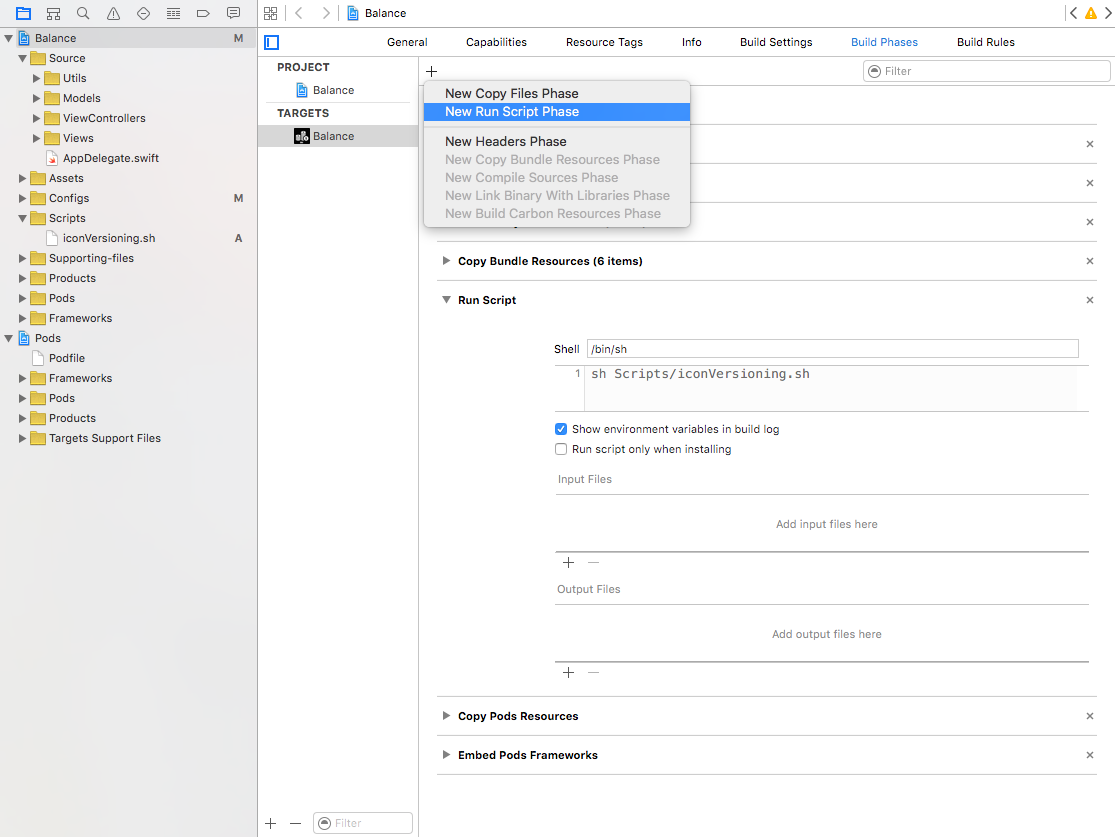 To prevent overlaying icon on release builds it will exit on "Release" configuration:
And here is whole shell script:
Result

Acknowledgments
This is mostly extraction and adaptation of technique from KZBootstrap by Krzysztof Zabłocki.